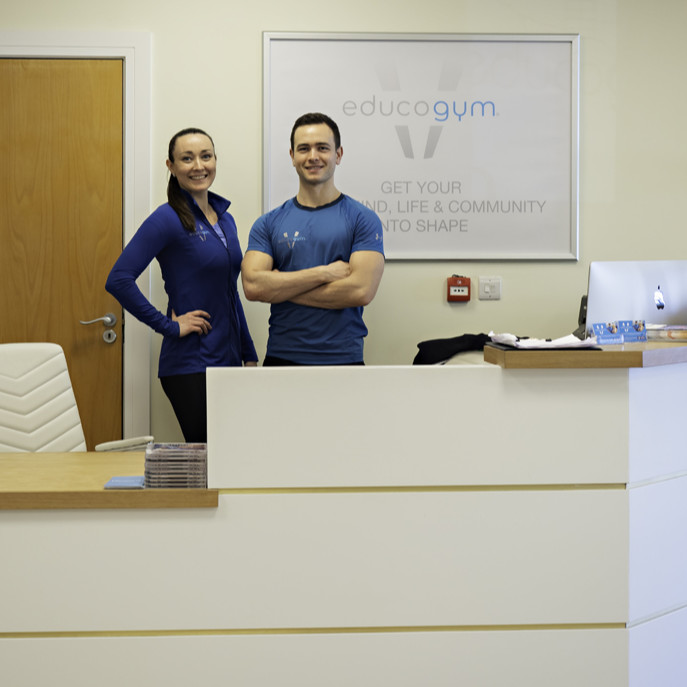 Welcome to Educogym®
The Educogym® atmosphere is like nothing you've experienced before. The focused approach and invigorating exercise program, produces a world class environment for success. The highly trained, certified staff have been taught how to create the most conducive atmosphere that is both exciting and result orientated.
Are you looking for Personal Training classes in Wicklow/South Dublin?
Unfortunately most gyms, diets and exercise programs fail. At Educogym® we use a proven system for results. To ensure you maximise the benefits of our system, we have included 10 vital features to ensure your success. These steps combine to create the unique educogym experience.
20 MINUTES OF PERSONALISED EXERCISE
20 minutes supervised training sessions, three times per week by appointment only
You may want to focus on increasing your fitness, circulation, muscle building or fat loss; build your arms or shrink your legs; every body is different. That's why at Educogym®, we individualize your exercise program for your needs. We won't waste your time with long and inefficient workouts or offer you a crowded gym where you must wait to use the machines. Our effective and personal booking system means that your training sessions can easily be slotted into your busy lifestyle. Our trainers will supervise each and every one of your workouts from start to finish and will only push you to your own personal limit.
PERSONALISED NUTRITION
Focus on nutrition as well as fitness, we personalise your nutrition program and help adapt it to your lifestyle.
Whether it's a low-fat, low-carb or low-glycemic diet, your nutritionist will guide you on the best nutritional programme to suit your eating habits whilst also helping you to achieve your
goals. Our nutritionists will work closely with you to offer the safest and healthiest nutritional advice for your individual requirements. They are always available during gym hours to help you with your nutrition, check your progress, to give you tasty recipes or simply to answer any questions that you might have about our programmes.
ONE-TO-ONE CONSULTATIONS
A certified Educogym® instructor will look after you from day one beginning with an initial consultation.
We record measurements, weight, body-fat, energy, concentration, and wellness. We also take a before photograph to have a visual marker of your starting point. Every six to eight weeks you will receive further consultations to assess your progress, give you feedback and to update your program.
SPECIALISED EQUIPMENT – The TIME MACHINE
One reason for the successful results at Educogym® is the high level of intensity. This means being able to train without rest for up to 20 minutes.
We have a specialised machine called the "Time Machine" that allows you to save time whilst getting a high level of intensity workout in just 20 minutes. This is not possible in a normal gym as 50% of the time is wasted going from one machine to another and waiting for it to become available. That's why it is necessary to have a specialised machine that allows you to save time.
PROVEN SYSTEM OF RESULTS
The Educogym 12 Day University Research Transformation Programme
We will work scientifically to transform your shape, as well as develop real fitness and a strong, healthy body. We use an educated, intelligent approach to exercise and nutrition. The use of resistance weights allows our fully qualified and insured trainers to sculpt your dream body. Our clients also enjoy the benefit of a healthy and tasty nutritional programme as designed by our fully qualified in-house nutritionists. Based on a University Study carried out in 2006 in the University of East London, the Educogym system shows an average fat loss of 7.5 lbs and muscle gain of 3 lbs in just 12 days*, training only 20 minutes per day. Our system leaves you with extraordinary results and, more importantly, time for you.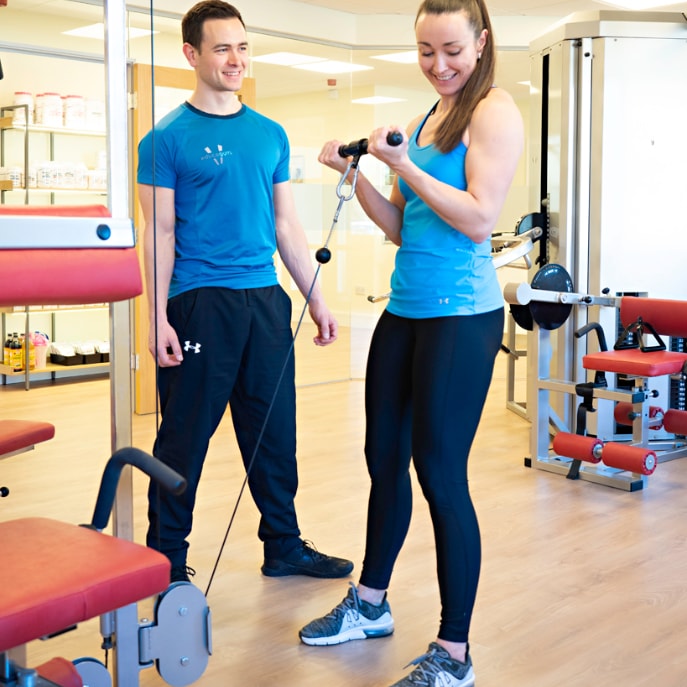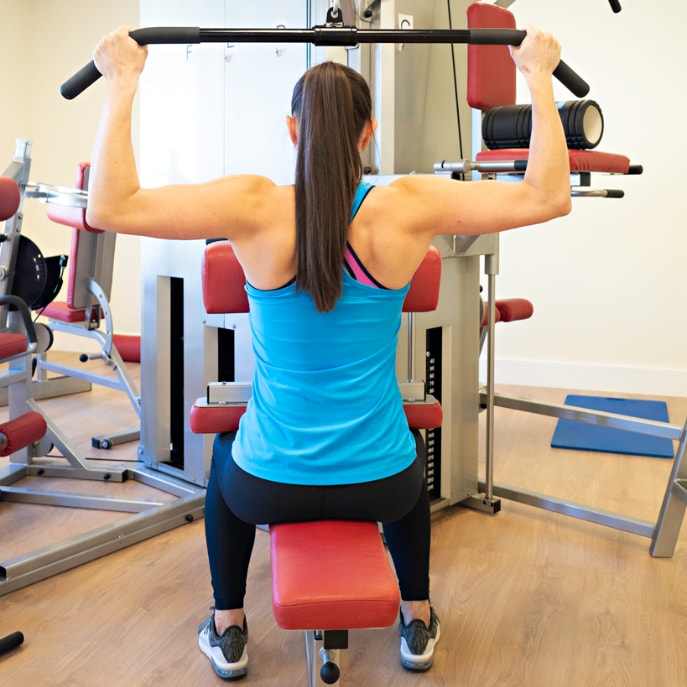 CONTINUOUS UPDATES
Every six to eight weeks, your instructor will review your results and adjust your program.
Exercising on the same routine for too long means your body can adapt to the program, responds less and results decline. By changing your routine regularly you can continue to advance. You can also choose to fine tune your shape by focusing on specific areas. You may want to focus on increasing your fitness, muscle building or fat loss; build your arms or shape your legs. We understand that everybody is different. That's why at Educogym, we individualise your exercise program for your own specific needs. Form, speed, resistance, sets, reps, concentration, intensity, motivation... our highly trained certified instructors ensure you perform these elements for superior results.
TRAIN
SCIENTIFICALLY ADVANCED. ONLY 20 INVIGORATING MINUTES
If you have read the science behind the Educogym® you will understand the importance of maintaining or increasing muscle. It makes sense that exercise is a part of this system to activate the muscles in the body. However, you may not know that many types of exercise can be catabolic – i.e. they causes muscle loss.
OLD SCHOOL
The old school of thought is that the only reason you exercise is to burn calories. This has spawned the whole movement of aerobics and cardio equipment, ranging from treadmills to bikes and cross trainers to elliptical machines. If you visit most gyms, you will see rows and rows of these machines in a warehouse-like enclosing. It would seem that everyone is training to be a marathon runner.
Unfortunately, although you burn calories during this exercise, the loss of muscle will decrease your overall metabolic rate and your ability to burn calories. This means you'll have to exercise more and more all the time. The problem with this approach is that the longer you exercise, the more catabolic it becomes (i.e. the more muscle you lose). This is because excess exercise is a stress on the body which in turn produces a stress hormone called cortisol.
A NEW REVOLUTION IN EXERCISE
The positive effects of exercise are the stimulation of the muscle fibers and the activation of the fat burning, muscle gaining hormone called 'growth hormone' (GH). These are directly impacted by the level of intensity of the exercise. Intensity is comprised of the load (weight) and speed of the program. In a normal warehouse type gym, this may not be possible because of the time wasted moving between exercises and waiting for equipment. The result and understanding from this research, lead us to produce an intensive exercise program which activates as many muscle fibres in the shortest amount of time. This in turn resulted in the development of a new machine and a program that involves only a 20 minute workout. (see Time Machine)
A FEEL-GOOD EXPERIENCE
There are many reasons why it is so easy to make the Educogym® system part of your lifestyle. Firstly it only takes 20 minutes, a few times a week; therefore it is much easier to stay focused and avoid boredom. Secondly, armed with the training in focus and concentration, you can experience a mental workout that keeps your mind clear throughout. Thirdly, the intense nature of the exercise produces endorphins in the brain, giving you that feel-good factor. This all leads to a workout which is both enjoyable and leaves you feeling invigorated, ready to take on the world!
NOURISH
NO STARVATION DIETS, JUST GOOD NUTRITION
The aim of the Educogym® Nutrition Program is to educate clients in how they can draw out their perfect body from within. The core understanding of the program is that most people are eating an unnatural diet which upsets the balance of the hormones in our bodies. This statement could not be truer than in recent times with the introduction of various fad diets and fast food outlets.
HUMAN HORMONES
You are about to start on one of the most exciting adventures of your life when you learn how readily you can control your hormones. This will give you greater control over your health, aging and body composition. Hormones are what turn girls into women and boys into men. When they decline we become weak, frail and old. At any age, once they become unbalanced this may lead to body-fat increases and lean muscle tissue decreases. The key to drawing out your perfect figure or physique lies in taking control of your hormones. Every day of their lives, people are unknowingly creating an imbalance in their bodies' powerful control centres, resulting in increased fat storage, health problems and premature aging.
A NATURAL DIET
The root of this dietary problem stems from the fact that for over 99.8% of human existence we ate a very different diet than in recent years. Our present unnatural diet quite simply produces excess insulin, while our natural diet returns our insulin levels to normal. Excess insulin has been shown to suppress growth hormone (GH). Returning insulin to normal levels allows growth hormone to exert its natural function on the body. By eating a natural diet we can halt premature aging and achieve better health while increasing lean muscle and permanently eliminating excess body fat.
NATURAL NUTRIENTS
The modern day food supply is designed to produce mass amounts of food, economically. While there may be many benefits to this approach, these foods may lack in nutrient density. This can be due to the processing, soil depletion, cooking, etc. In order to improve our level of health and allow our body the best opportunity of vitality, these nutrients should be replaced.
APPOINTMENT SESSIONS
This allows us to have your instructor available for close supervision on every session.
The majority of gym goers stop attending regularly within a matter of months. Having a schedule helps incorporate your 20 minute sessions into your busy lifestyle.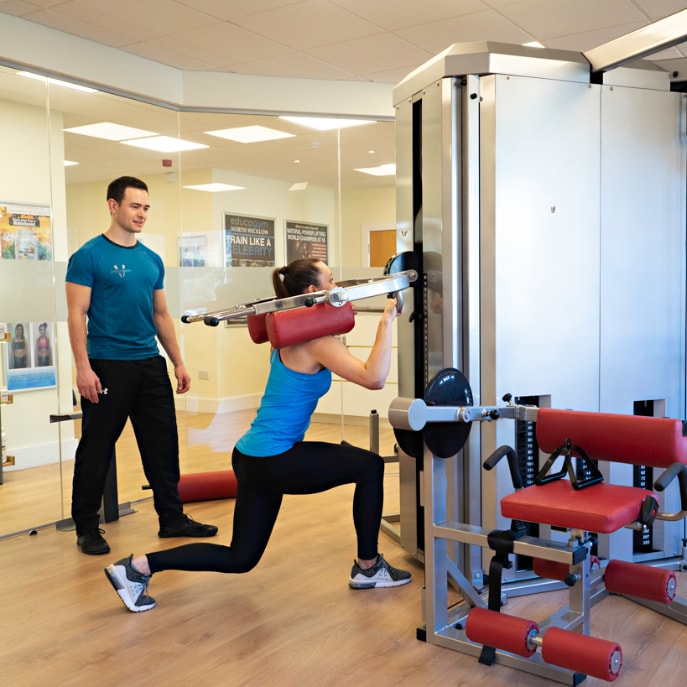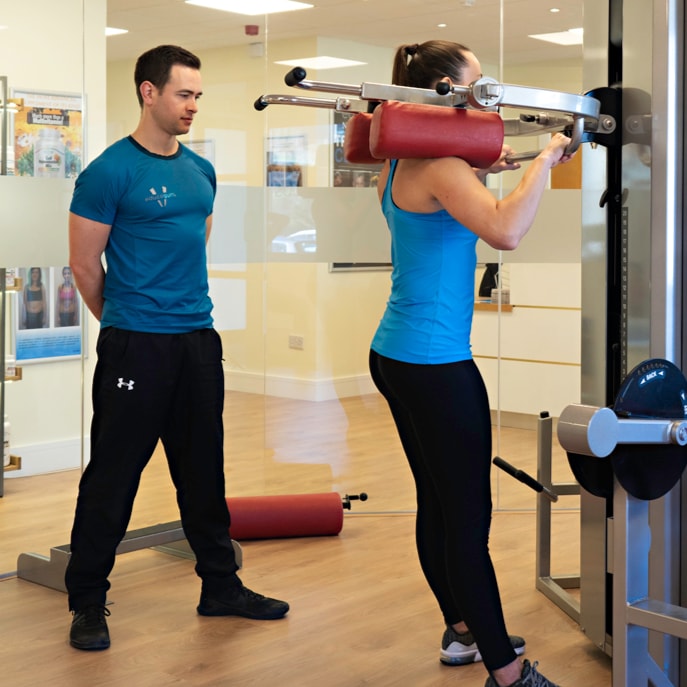 GROUP DYNAMIC
Research shows that exercising in groups produces better results.
The small group atmosphere generates a buzz, motivation, support and a little bit of healthy competition! We do not have more than four people to each of our machines at any one time slot and our trainers will show you how to carry out each exercise and explain the benefits of each of the exercises.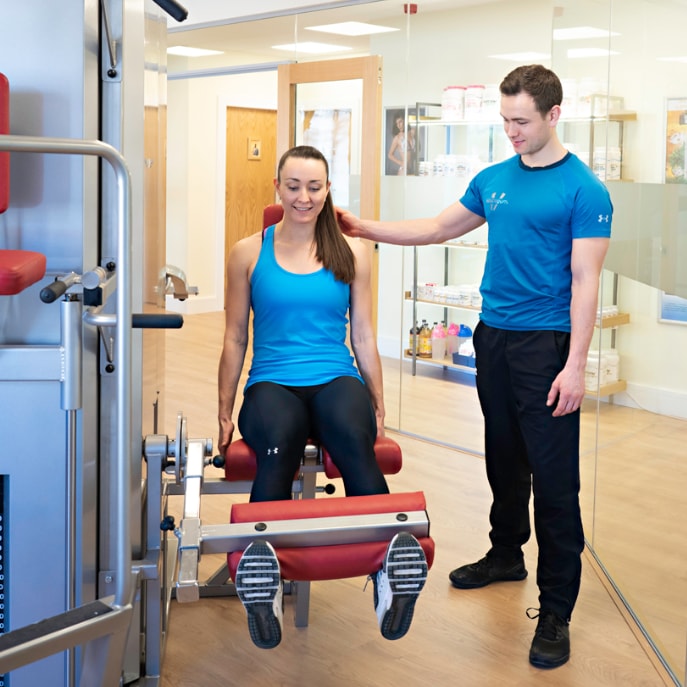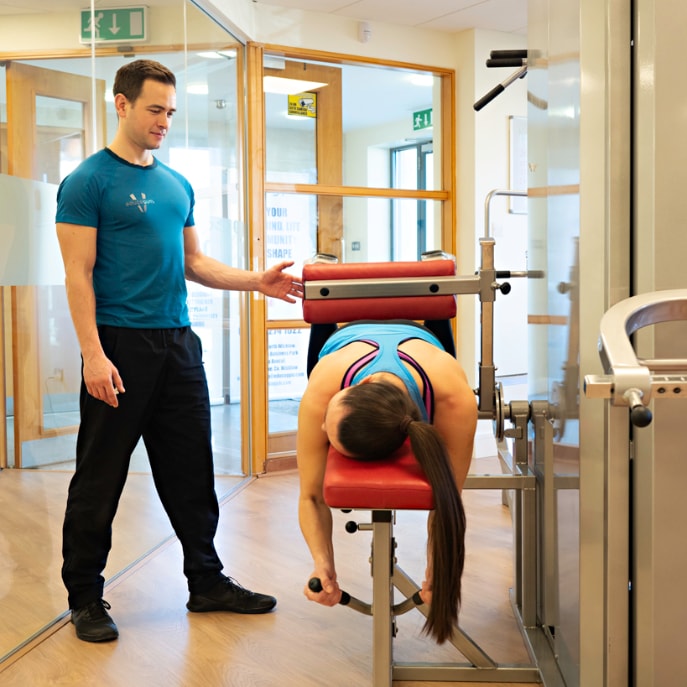 FULLY QUALIFIED & INSURED PERSONAL TRAINERS
Educogym® instructors are vital to success.
All of our trainers are fully qualified and insured to train you so you can relax in knowing that you are safe in the hands of the Educogym Team. At your first consultation, our nutritionist will work out which nutritional programme is best suited to you through asking you some simple questions about your health and lifestyle. If you have any injuries that might need addressing before starting your programme please make this known and our trainers can then work with each individual through any possible prior injuries/issues and strengthen your body to the best of our ability. This is why they all our trainers go through world-class training in nutrition, exercise and mind technology. They must be able to achieve the university standard results before they receive certification. They must also attend continuous training to maintain the high standard set in Educogym®.
GOAL SETTING AND CONCENTRATION
Your Educogym® instructor will help you set out a clear mental blueprint for success.
They will also guide you to achieve an effortless form of concentration while exercising. This gives you a mental workout as well as a physical one, leaving you more focused and feeling mentally clear.