How the Educogym System Works
Educogym® uses a carefully crafted system based on scientific research. Read about the different elements to understand how the Educogym system can completely transform both your health and your shape.
SCIENCE
An 'actual' understanding of any system is vital for success. Read 'The Problem', 'The Mistake' and 'The Answer' to fully understand the necessary steps needed to make a dramatic change to your health, energy and body shape!
3 Steps To Complete Understanding
PROBLEM
WHY DO WE AGE?
As we age we lose 30% of our muscle mass1. After the age of 30, we lose muscle at the rate of about half a pound a year3+4. Unfortunately, this also includes muscle mass from our vital organs. Even if we stay at the same body weight throughout our lifetime, fat replaces muscle tissue3. All of this may lead to cardiovascular problems, poor functioning of organs such as the liver, brain, heart and reduced hormonal secretion. As a result our bodies go from shapely to shapeless as we lose our strength, feel, look and become older.
WHY DO WE GET FAT?
Muscle loss not only causes all of these problems but also results in a lowered metabolism (the rate at which we burn food for energy). Research shows that a pound of muscle burns approximately 50 to 100 calories per day. Unfortunately, for every pound of muscle you lose, it becomes easier to gain fat even when your food intake remains the same, as you are now burning less calories for energy. On average over our lifetime, muscle loss slows down your metabolism by as much as 45%3+4 . Ultimately, you have unsightly, soft fat where you once had youthful, toned muscle.
MISTAKE
AEROBICS CAN MAKE YOU FAT!
When people find themselves becoming overweight, they generally start doing aerobics. Research shows that an hour of aerobics, if the calorie intake stays constant, causes weight loss. Sadly however, most of this weight loss is vital muscle5. Since body fat is burned almost exclusively by your muscles, they are the one thing you cannot afford to lose4.
LOW CALORIE DIETS CAN MAKE YOU FAT!
Studies also show that low calorie diets cause weight loss, but once again much of this is muscle tissue3. Research shows that crash weight-loss plans cause people to lose up to 90% of their weight from muscle, including from their vital organs4. Such plans include diets with too few calories and macro nutrients (protein, fat, carbohydrate), causing the body to use its own muscle for fuel4. When you lose muscle tissue in this way, your body composition becomes similar to that of an old person.
ARE YOU WORKING HARD TO GET OLDER?
Science shows us that any form of exercising or dieting that causes us to lose muscle is a serious step in the wrong direction. In fact, you are actually breaking down the firm body you hoped to produce. Indeed, to lose muscle is extremely damaging to your health, including your immune system and greatly accelerates the rate at which you age3. Due to misinformation you have speeded up the ageing process, in spite of all your sacrifice, willpower and hard work.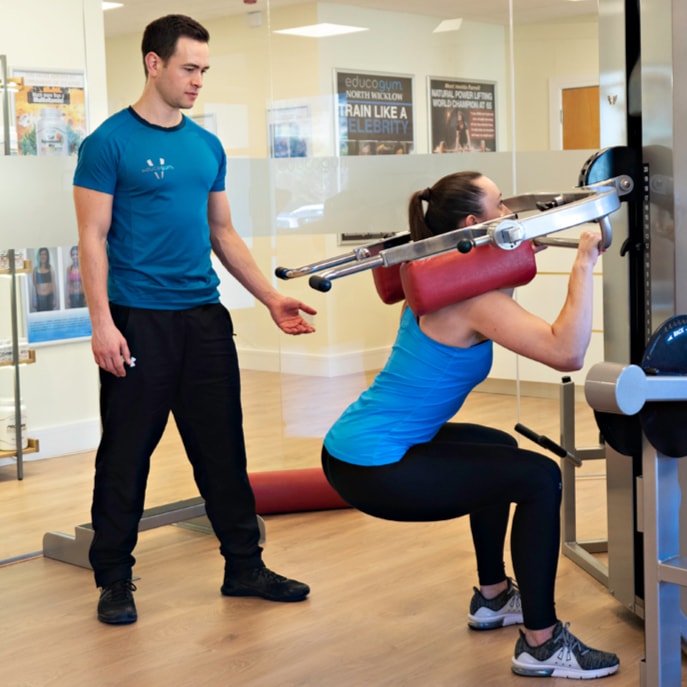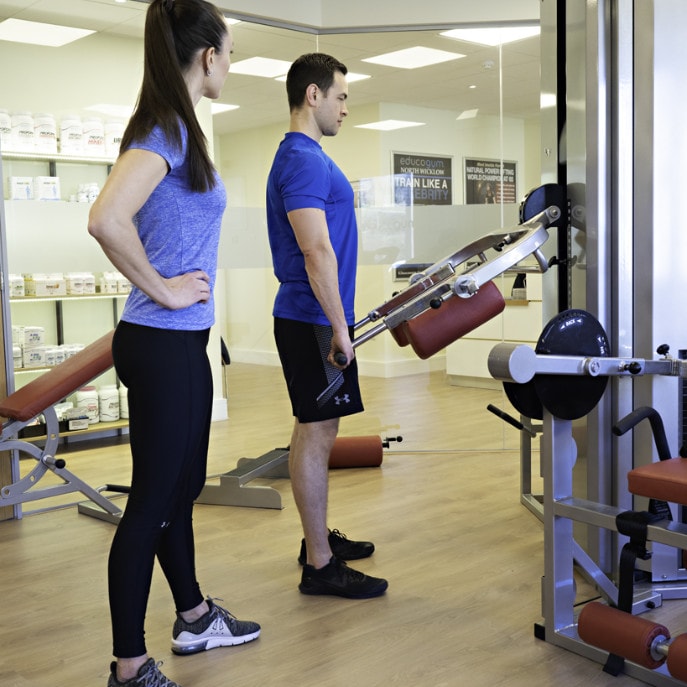 ANSWER
MUSCLE BURNS FAT
An hour of aerobics, depending on how vigorous, would burn approximately 400 to 500 calories per day. Endlessly you see the ads on TV promising the latest and greatest workout equipment. What makes it the greatest? Why, the fact that it burns more calories than its competitors of course. But anyone who focuses exclusively on the number of calories burned while exercising is missing the bigger picture, i.e. the amount of calories you burn while resting! 10 pounds of muscle burns between 500 to 1000 calories per day – even during sleep or while watching TV3. Of the total amount of calories your body burns, 90% are burned by muscle. Think of muscle as a furnace in which you burn calories.
BEST DEFENSE AGAINST AGING
The solution to all of this is to regain, grow or maintain your muscle mass. If up till now you have lost muscle, then if you want true rejuvenation, you must gain back what you have lost. Even if you are young and beginning to become overweight, you need to increase your muscle to correct this problem. If you are already in good shape, the best step towards anti-aging that you can take, is to continue to hold onto your invaluable muscle. In short, your muscles are your best defense against aging and body fat.
THE GROUND-BREAKING UNIVERSITY STUDY
Clearly any approach used, should have as its primary goal, the increase of muscle tissue. So what is the best form of exercise, diet or even food supplements for this purpose? A University Doctoral study examined these questions and came to a ground-breaking conclusion: The most important factor was the trainee's mental attitude. Other important factors were weight training, no resting between exercises, low-glycemic foods and some food supplements. The research highlighted the fact that, the more focused the trainee's mental attitude, the heavier the weight they could lift. In turn, this greater intensity of effort was directly related to increases in muscle mass. The results over a 12 day period and a total of 4 hours of weight training (i.e. 20 minutes daily), were on average a gain of 3 lbs of muscle and a loss of 7.5 lbs of fat. This change of nearly 1 lb a day would be enough to literally transform the average person's body.
LET RESULTS DECIDE
Today, more than ever before, we are bombarded from every angle promising to transform our shape, the latest and greatest exercise or weight loss program, fitness regime, anti-aging system or even the latest and greatest diet, food supplement, protein shake, health drink, etc. So how are you to know what to do? The answer is simple – forget the hype, just decide on a solution based on the results.
SYSTEM
Studies have shown that there are three vital elements needed to produce real results. Educogym® has created a system that teaches you to Focus, Train and Nourish. Combined, these tools create a synergistic force to empower you to a complete transformation (see results).

Elements To Produce One Solution
Focus
Create a mental blueprint for success
Train
Scientifically advanced 20-minute workouts
Nourish
Personally tailored nutritional plans
FOCUS
A MENTAL BLUEPRINT FOR SUCCESS
It has long been known that an increase in the body's lean muscle tissue causes an increase in metabolism; the rate at which the body burns food and body fat for energy. This scientific key factor unlocks the mystery of body fat loss. A unique study in psychology was conducted to discover which part of the mind, if any, plays a part in changes in body composition and fat loss. The study showed that the more a person focused on a mental blueprint of themselves in optimum shape, the more they were able to sculpt their body to that image. Surprisingly, this whole practice of mind over matter has largely been ignored.
MIND OVER MATTER
The subjects of the study became like sculptors using weight-training and mental power as their chisel. In particular their attention level was shown to have increased and they were able to focus better while performing an exercise. Consequently greater mind power applied to the exercises resulted in a greater output of physical power. Whether male or female they could lift heavier weights. In turn this caused an increase in lean muscle tissue, a subsequent increase in their metabolic rate and a decrease in body fat.
THEIR BODY WAS CHANGING AT THE RATE OF ALMOST A POUND A DAY
In addition, the people in the study were encouraged to eat a natural low-glycemic diet and take certain food supplements. Again, because of their clear mental blueprint, they were more motivated to comply. As their body composition improved at the rate of almost a pound a day, the subjects realized that they were in control. This rapid visible change caused the group to become even more motivated and ensured the results 'on average', across all participants, were spectacular.
THE CONTROL GROUP
Of course as in any proper university study there was also a control group. This is a group that must do everything the experimental group is doing, i.e. the same weight training, diet and supplement programs. However the psychological part of the program was omitted. This group therefore tended not to apply the same level of focus to their training, and were not able to achieve their full potential. Their lack of focus resulted in an inability to lift heavier weights and a loss of muscle. Muscle loss causes a reduced metabolism and ultimately a fat gain.