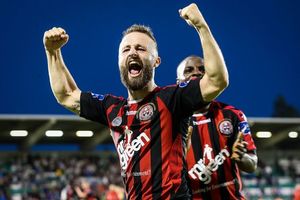 At the age of 16, I moved to England, to start my career in professional football with Derby County, where I spent 3 years. During my time before, during & after living in England, I was representing the Republic of Ireland International under age teams, from u16 - u19, making 30 appearances, including travelling around the world to play games, including playing in the u17 European Championships which were hosted in Kazakhstan. While in Derby, I gained my L3 certificate in gym instruction & personal training, along with a diploma in sport in performance. Following my 3 years in England, I returned home to play football for Bohemian FC of the Premier Division of Ireland, where I spent three years, I then moved on to play for my hometown club of Bray Wanderers FC, where I spent 1 year. Following my time at Bray Wanderers, I decided to take a step away from professional football, and decided to start in personal training.
From all my experience, I have worked with, and learned from top coaches across the fitness industry in both England & Ireland, and since I have been involved in Educogym, I can honestly say that the Educogym Model is the best regime I have encountered, the benefits for the mind and the body are amazing, and the results speak for themselves. I have learned the values of the importance of health and fitness within professional sport and every day life. The benefits of a healthy lifestyle, especially weight lifting for people of all ages is remarkable, it increases the standard of life and makes every day tasks seem easy.
http://www.extratime.ie/player/11118681/dylan_hayes/
FREE GUIDE TO GETTING HEALHY
Free Guide to Getting and Staying Healthy
Your guide will give you a solid foundation to understand how to get fit and healthy, and staying that way.
We will go through all aspects of the BEST kind excersice and the Foods you should eat and stay away from